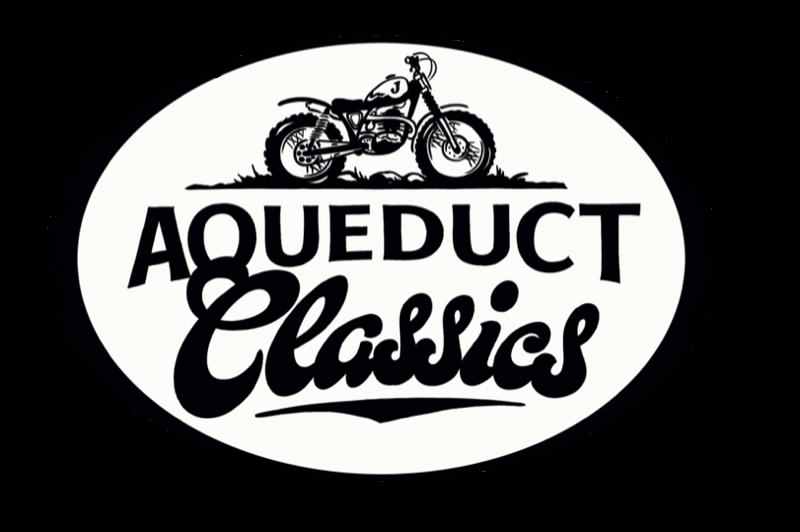 Running a trials club in 2023 is dependant on many thing, observers being a key one, but having access to the right land is always crucial and therefore whilst not totally desirable the club put a cap of 60 riders on this event due to an underlying concern with noise levels reported by a local neighbour. We would like to start this report by thanking all of the riders for their conduct at this event.
The 59 riders who were lucky to get a place were a good spread across the classes with 11 Pre 65's and 15 Twinshocks riding alongside 13 AC Monos and 20 Modern Monos. Clubman was the biggest class with 29 riders taking the yellow route. The 3 beginners and 4 Experts were wrapped up with an additional 23 Intermediate riders.

Michael Jones – Pre 65 / Intermediate
Really enjoyed it. I was riding Pre 65 Intermediate, the first few sections went really well considering how hungover I was. The cub and I was enjoying the shaded quarry and I was enjoying the strong banter from fellow competitors. As the bike and myself got hotter, the bike wouldn't start as the clutch slipping (turns out don't put 50 20 oil in primary chain)! After 20 mins of kicking I decided to bump it and off we went!
Gordon's (Section 5) was my favourite. A rocky right – right went well if your line was right, followed by a tight left and a right turn on a dusty camber. Always fun these winding sections that they manage to craft so well. By lap 3 I was becoming a competent bump starter, especially as bike was now stuck in 1st gear as gear leaver threaded!
Another stand out section was Marks (Section 8). A steep decent and some tight turns later on while keeping a look out for the camouflaged flags was very entertaining. Slept well after that one.
Mike Smith – Modern Mono / Intermediate
As promised a quick recollection of sections 1&2 through the green route from Sunday.
Section 1 – Through the entrance gate and into some soft mud before climbing up over an inverted brick onto a small ridge, through the greens flags and follow the ridge to the right. The path then dropped down to right and climbed sharply to the left, it looked loose but in reality there was loads of grip thanks to the beautiful weather that we were blessed with. Care had to be taken when exiting the section as too much throttle on the first lap had the front wheel inadvertently pointing at the sky which made Mr Williams laugh a bit.
Section 2 was a bit more challenging. Through the entrance gate and over some small branches that had been cut down to slow the approach to a steep embankment which again had plenty of grip. Whilst walking the section and watching a few riders go through it became apparent that momentum was required to breach the bank, several people had a few problems on the first lap but they all managed to stay feet up as they snaked towards the top. The section then dropped down to the left through the trees and then immediately back uphill towards the exit gate.
Steve Harding – Modern Mono / Clubman
As usual a big thanks to everyone involved and all the observer's for giving up the Sunday so we can do what we love doing, all the aqueduct team for putting on such a great event again and all involved behind the scenes for putting in the hours to make it happen, Russ and Mark for setting up the sections on Saturday, appreciate all the effort you guys put in.
What a beautiful morning and setting to start the day with. I got there early to help out with the parking, myself and Ali stood on the road to welcome all the riders and show them where to park, a different car park to normal as the farm yard was busy but I think it worked really well on the field as it was so dry with plenty of space.
Then the start at 11 o'clock and made our way down to the quarry where all fuel and bags were dropped off to help out with minimal riding back up to help out with noise reduction for the neighbours.
So here are a few of my favourite sections,
Myself Toni, Alan and Oliver were instructed to start off at section 5 as everyone was told where to start to limit queuing and I think this format worked really well,
Section 5 – At the top of the quarry, you start off on a bit of a flat and go straight into the section. Start over a bit of rough ground then up a bit of a loose bank and a tight right through the flags. Then over some loose rocks and up over a good sized rock onto a bit of a tight left on loose shale before climbing right up to the top and over some good sized rocks and along to the exit. Gordon on watch so best behaviour was needed, lol.
Then on to section 6 – Russ on watch so concentrate. You start off again from a bit of a flat and up into the section on some loose gravel and turn tight left in-between 2 small trees. Then along right a bit before climbing up over some good sized very loose rocks, easy to dab if not concentrating, then along some more rocks in an off camber bank and out the section.
Then a short blast to 7 – Sue on watch. You start off again from a bit of a flat then straight down into a big dip and straight up over a good sized rock and out on to loose shale. Turn left and down into a bit a gully before a tight right then up over some good sized rocks between two trees then along a bit and over a log before climbing right up the bank and out of the section.
That was just 3 of the sections, all were spot on, and was hard to choose from.
Well done to all the aqueduct team once again,
Before we move into the usual stats, we have to close by once again say a huge thankyou to the club team for all of the effort they put in over the preceding months to make this happen, the observers for still taking the time to support and the land owner as always.
Top Places
Pre 65
Expert –
Intermediate – Pete Edwards, Drayton Bantam (1); Mike Jones, Triumph (4); Dave Lovell, Triumph (14)
Clubman -Steve Walker, Francis Barnett (0); Steve Jones, BSA (1); Stephen Leyshon, James (3)
Novice – Terry Lloyd, Triumph (2)
Twinshock
Expert – Mike Jones, Aprillia (61)
Intermediate – Robin Foulkes, Armstrong (1 T); Adrian Kent, Bultaco (1 T); Jeremy Clark, Bultaco (2)
Clubman – Owain Charles, Majesty (0); Oliver Barker, Bultaco (1); Kenton Hackney, Honda (5)
Novice – Graham Seagar, Bultaco (37)
Air Cooled Mono
Expert – Peter Ruscoe, Gas Gas (10); Patrick Edwards, Yamaha (16)
Intermediate – Alec Roberts, Scorpa (0); Jason Trumble, Honda (1); Michael Warburton, Honda (2)
Clubman – Stephen Hall, Gas Gas (5); Elwyn Beedles, Yamaha (6); Tony Williams, Scorpa (20)
Novice –
Modern Mono
Expert – Chris Garlick, Gas Gas (3)
Intermediate – Mike Smith, Montesa (2); John Warren Roberts, Beta (3); Neil Liptrot, Gas Gas (11)
Clubman – Andrew Dean, Beta (0 T); Ken Williams, Beta (0 T); Gareth Evans, Vertigo (0 T)
Novice – Andrew Bloor, Montesa (8)
Observer List
1 – Dave
2 – Ben
3 – Jan
4 – Chris
5 – Gordon
6 – Russ
7 – Suzamme
8 – Mark
9 – Brian
10 – Geoff
Stats
Bikes Classes
Pre 65 – 11
Twinshock – 15
Air Cooled Mono – 13
Modern Mono – 20
Route Classes
Expert – 4
Intermediate – 23
Clubman – 29
Novice – 3
Bikes
Pre 65
Ariel – 0
BSA – 2
Cotton – 1
DOT – 0
Drayton Bantam – 1
Francis Barnett – 1
James – 1
Saracen – 1
Triumph – 4
Twinshock
Aprillia – 1
Armstrong – 1
Bultaco – 4
Fantic – 1
Honda – 3
Majesty – 1
Ossa – 0
SWM – 0
Yamaha – 0
Air Cooled Mono
Aprilia – 0
Beta – 0
Fantic – 1
Gas Gas – 4
Honda – 1
Scorpa – 2
Yamaha – 4
Modern Mono
Beta – 8
Electric Motion – 1
Gas Gas – 5
Montesa – 3
Scorpa – 1
Sherco – 1
TRS – 0
Vertigo – 1