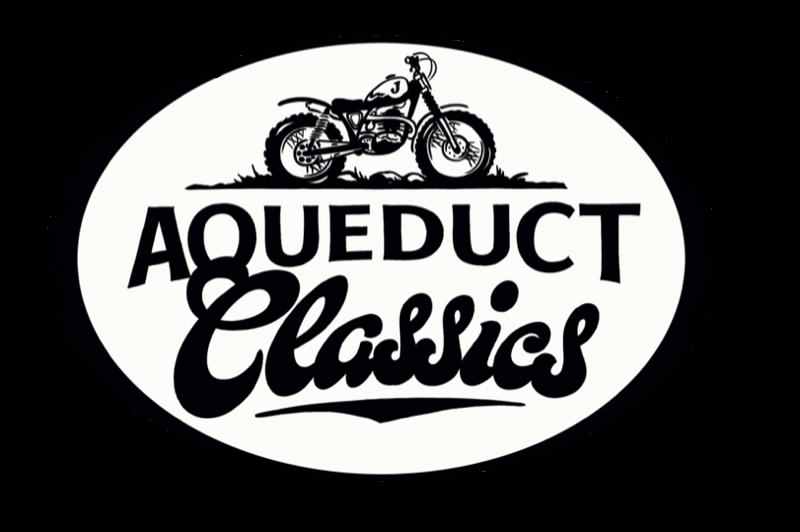 Event Report by Gordon Wilson, Karl Kavanagh and Rob Sloggett
What started as a chilly morning quickly warmed up as a great turnout of 86 riders descended on Plas Onn for the second championship round of 2017. The 86 riders of which 35 were Pre 65's and 26 Twinshocks were supported by 8 Air Cooled Monos and 17 modern machines.
A really good spread of Expert, Inters and Clubman made up the entry card and it is great to see that the beginners class still support the riders coming into trials regardless of their ages or machine types.
This months event report is kindly contributed to by Gordon Wilson, Karl Kavanagh and Rob Sloggett.
Gordon Wilson (Intermediate) – Honda TLM AC Mono
Arriving at the familiar venue of Plas Onn I was met with a fantastic view of the mist cloud lying in the valleys and wishing I had my camera. (fortunately Jim Droughton has posted pictures of this on the FB page)
I signed on for the green route as usual and enjoyed chating with fellow enthusiasts before the start at 11 am.
I started at sec 5 with the red and green route riders as instructed by Russ where we found a tricky uphill twisty section over roots and stuff
that we have been to before but is still one of the better parts of the venue, a section that cost me most of the marks lost due to the sheer incompetence of stalling on one lap and going the wrong way out on another.
Sec 6 was another uphill challenging slippy roots and rocky stream type section and I was very pleased to just lose one dab in total on that one.
Sec 7 was an interesting down hill and twisty up the gulley type section which although didn't cost me any marks lost featured an animated observer who waved his arms about a lot so was quite entertaining really. 🙂
Sec 8 comprised a lot of toing and froing across a stream which was quite simple until one got to the twisty exit – cost me a few marks that did,
never managed to clean despite trying different tactics.
Sec 9, 10 and 1 were pretty innocuous ones that involved transiting up parts of the stream that is well ridden and didn't cause any problems as long as one's concentration didn't slip.
Sec 2 although short and sweet had an interesting turn before the end cards that cost me dab on (at least) one occasion…..
Sec 3 and 4 were a bit like 9,10 and 1 in that they were pretty easy but easy to mess up if you took your eye off the ball.
That comprises my first and hopefully last report (editors comment: I don't think so, especially after your comment about me on Sec 7).
I would like to close by saying that it was a thoroughly enjoyable day out with good fellow competitors, stalwart observers and marvelous organisers.
If I was to add some final words, all I would say is that I would like to see more of the type of sections that took marks from me they were challenging without being hard or frightening – ones that take dabs but you can really try to clean them.
Karl Kavanagh – (Intermediate) – Fantic Twinshock
I'm Karl Kavanagh from Birkenhead Wirral, I've been dabbling with trials for a few years in between running and racing amca motocross events. A year ago I decided to px my worn out modern bike for a twinshock and ended up with a ropey but all there fantic 200 with the idea of doing all the 2016 aqueduct rounds. With a bit of luck I ended up winning the clubman route from the much respected John Sowden who I've probably watched as a kid at local events so it was nice to go full circle.
Anyway round 2 plas onn on the green route….
I did the trial alongside Paul Hempkins who rode modern inter whilst I tackled the same route on my twinshock, he's a fit lad and keen to crack on, often I finish first but too often end up last.
Section 1, I walked in advance and with a little advice from Graham Pennington on the entry I got through fine.
Section 2 was a similar affair and with my fantic front end recently sorted I've gained a bit of confidence on rocks and streams, clean again.
Section 3 after a brief walk and look at the slippy bits I zipped through with no dabs.
Section 4 the last of the banked stream sections had a rutted climb then tight round a tree, down into the gully then sharp left up and out. This sort of thing I usually start breaking up into separate parts and messing up but after a quick chat with fellow Wirral rider Tony Rainford I zipped up the climb, dropped down into the gully and did my best to make a smooth left turn out. It paid off and cleaned it with no drama, Paul came behind me and admitted he had dropped a mark which gave me confidence!

Section 5 the long ride to the far side of the trial found Harry standing ready to burst my bubble. After walking the section and watching a couple of riders tackle it I took my turn. It was a muddy in and out affair with lots of roots which my on or off throttle style gets me in trouble. Anyway I used all of my concentration up on the roots and missed a marker. Why does this always happen to me on Harry's sections, he takes it so personally !
So first 5 points in the bin.
Section 6 had both roots and a little greasy climb but I flowed through with new found confidence after my recent rear tyre purchase, (wish I had it on at carrog isa), anyway I think missed a marker on the way out so another 5.
By now I wasn't happy at my mistakes, probably half due to not spending enough time in the sections walking and watching others but it was cold and I like to crack on.
Section 7 I was walking it as Ian Emery came through. An experienced and stylish rider, I watched him closely as he weaved round the tight turns and headed up and out past observer Rob Sloggett.
My turn as I dropped down into the pit, my back brake was sticking a bit so I was keeping it in first and going as slow as possible, tight left turn the quick line up over some rocks, a greasy bank then tight until a loose climb out. To my surprise I cleaned it.
A bit happier I headed back up the lane and out into the daylight to section 8.
Section 8 was up and down greasy banks with a real tight exit. I went in and out the wrong markers, again! Another 5.
Section 9 had Geoff observing, a little bit steppy but I'm getting the hang of these with the old bike and cleaned it.
Section 10 drop into the gully and up and out, keeping the weight off the front and staying loose I found it easy enough.
So the rest of the trial bought me another 5 for missing a marker on section 5 and a good fall on section 8 in front of my partner and grandson (the 4yr old you see floating round on his oset) . Karen looked horrified but Logan said its ok grandad has got his helmet on!
Many thanks to all the observers that stand there in the cold so we can ride, Russ Jones and friends for running these great events and Paul Cartwright for the machining work that's made my bike such a pleasure to ride.
Lessons learned? Probably not but I'm enjoying my trials and surprising myself now and again and I'm happy enough with that.
Rob Sloggett – Observer Section 7
Following the TY breaking down at the last competition and the engine and frame for my Bultaco rebuild being returned to me it was a quick reassembly of the Bultaco that took priority. Not wishing to go straight into a competition without a shakedown ride, the Bultaco was ridden to the section and given a bit of a shakedown before me settling down for a days observing. What a great section I was given. In one of the usual spots, this time it had a twist. Instead of being a straight up the gully, this time it was a 180 degree u shape with a drop in from the top bank for all routes leading to 4 different mid routes according to the class and then a common run up the gully to run to the end cards. So lets break it down.
Well the entry was a simple affair, if not needing a level of attention as the more inexperience riders may have been phased by the angle. No nasty cambers to catch you out, just a 15 – 20 foot long, 45 deg angle drop with a nice wide river bed with light running water to settle yourself into. Good brake control and weight over the back wheel allowed the riders to settle down quickly.
The Beginners and Clubman then made a 180 right hand loop across the river bed to bring them into the exit gully (with the beginners joining further up the gully closer to the end cards).
Intermediates dropping in then engaged their sat nav with the section giving full value to the entry price! Starting with a slight cambered attack up the left hand bank they then had to loop around a tree and drop back down into the river bed. A rougher terrain then greeted them including a right hand turn around another tree with exposed roots finishing with a left hand turn to bring them into the exit gully.
The Experts had fun as the drop into the section then required a right hand turn to commence an arched 90 degree left hand down hill turn bringing them to face the adjacent bank. A good climb up the bank looped right around a tree (with a 2-3 ft gap between the tree and the fence) and then dropping them back down the bank at quite a nice challenging angle. The final part of this combination included a tight right hand turn around a tree in the middle of the river bed finally presenting a left hand turn over a root cluster which caught a number of rider out and took the odd mark away from them.
The common exit gully was really nice and was basically a 50 – 60 ft run along an uphill gully consisting of loose stones with a root step half way up.
It was a real treat to observe this section as all of the riders seem to either find enjoyment from the challenge and improvement each lap or for those who were regularly cleaning it just seem to be having a blast on what was a technically challenging section.
As always, many thanks to the land owners, the organisers, observers and Chris for providing the catering. Our next event will be on Sunday 12th March at Cwm Canol, a venue we have not used for a while so it will be great to get back there.
Top Places
Pre 65 Expert: Darren Walker, BSA (31); Colin Fray, DOT (35)
Pre 65 Intermediate: Vernon Roberts, BSA (15); Harry Lyons, BSA (16); Gary Shaw, Norton (18)
Pre 65 Clubman: Neil Walker, Francis Barnett (12); Peter Elvidge, BSA (17); Peter Cottrell, BSA (19)
Pre 65 Beginner: Nigel Houlston, BSA (29)
Twinshock Expert: Tony Gush, Majesty (18); Matt Spink, Beamish (21); Dave Wood, Bultaco (25)
Twinshock Intermediate: Jim Williams, SWM (8); Martin Nelson, Yamaha (13); Alex Barrie, Honda (19)
Twinshock Clubman: Tony Shaw, Bultaco (23); John Sowden, Bultaco (24); Matt Hopkins, Yamaha (26)
Twinshock Beginner: Steve Williams, Bultaco (22); Bill Beveridge, Fantic (23); Craig Fowler, Yamaha (27)
AC Mono Expert: No entries
AC Mono Intermediate: Ian Emery, Yamaha (18); Gordon Wilson, Honda (23); Paul Cartwright, Beta (28)
AC Mono Clubman: Steven Blaxall, Fantic (23); Neil Francis, Aprilla (48); Philip Roberts, GasGas (49)
AC Mono Beginner: Pete Thomas, Fantic (12)
Modern Mono Expert: No entries
Modern Mono Intermediate: Dan Hawley, Beta (26); Patrick Forde, Beta (34); Andrew Dean, Beta (45)
Modern Mono Clubman: Tony Rainford, Sherco (23); Hayden Rainford, Sherco (39); Bradley Jones, Sherco (58)
Modern Mono Beginners: No entries
Class Breakdown
Pre 65 – 20
Twinshock – 31
A/C Mono – 7
Modern Mono – 7
Total = 65

Expert – 14
Intermediate – 25
Clubman – 20
Beginner – 6
Bikes
Pre 65:
Arial – 1
BSA – 9 (2 rigid)
DOT – 2
Francis Barnett – 3
Norton – 1
Triumph – 4

Twinshock:
Armstrong – 1
Beamish Suzuki – 1
Bultaco – 7
Fantic – 6
Honda – 3
Ossa – 1
SWM – 1
Yamaha Majesty – 1
Yamaha TY – 10

Aircooled Mono:
Aprilla – 1
Beta – 1
Fantic – 2
GasGas – 1
Honda – 1
Yamaha – 1

Modern Mono:
Beta – 3
GasGas – 1
Sherco – 3