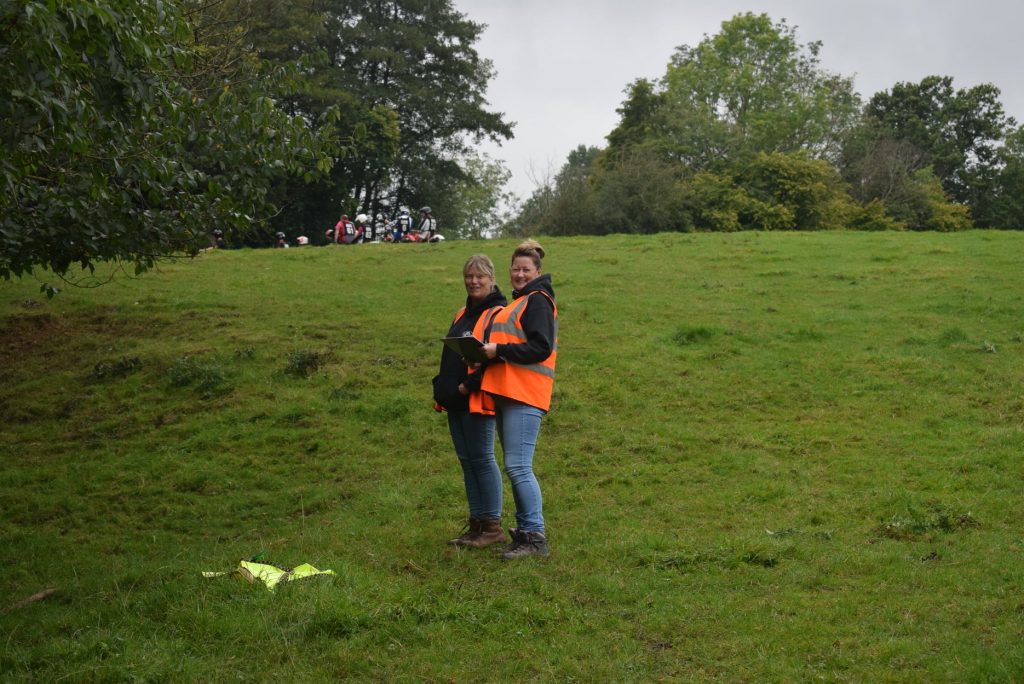 It had almost been two years since Aqueduct used the excellent Nant Ucha Farm as a venue, in fact the last time was November 2019 before the world entered its crazy phase! The venue has change quite a bit, with Dave and the family investing the time is clearing some great new areas and settling the land and streams after harsh rainfall had modified the woods in places. To highlight how good this practice venue is, whilst Mark and Russ were marking out, some riders were using the venue to get some practice in for the upcoming Scott Trial. Says a lot that really.
So back to the day. Good weather, hearty spirits as we get use to the new format and this being the 5th consecutive month that we were able to hold an event, a sense respectful competitive normality has been resumed.
A total of 69 riders rucked up and quickly filled a dry field with vans, cars and 4×4's with a great selection of bikes filling the classes with 23 Pre 65's, 13 Twinshocks, 7 AC Monos and 26 Modern Monos. Whilst not back to the pre Covid levels, it is great to see the attendance up in the high numbers. This support for the club is really appreciated.
From a class viewpoint, the numbers of Expert riders remains slightly lower at 7 in this class with 31 riders running as Intermediates, a healthy 20 at Clubman and 11 Beginners.
Paul Beswick – Pre 65 / Beginners
Battle of Britain memorial day dawned and another early doors start to get to Nant Ucha Farm, another venue I'd never been to before, for a Battle against Dabs. What a stunning venue Nant Ucha Farm is with so much wonderful terrain including STREAMS
I love stream sections and no mud even better. I was blessed. Now just because I love streams doesn't mean I can ride them and I really had to dig deep today.
Three sections in particular highlighting my talent deficit areas.
Section 6 a simple meander along the bank of the stream then a drop into the stream and out along the far bank which was littered with awkward slippery rocks. There was a flipping great log across the right line which forced you onto the wrong line over those rocks making a sharp right turn as you exited the stream. Marks lost grrr.
Next came Section 7 a run in over loose rolling rocks, which seemed to be different every lap, then into the stream and across up a steep bank strewn with rocks and tree roots. Again more Marks lost another grrrr.
The final section on my Nemesis list was Section 9 which was basically a ride through but, and here's the BIG BUT, a VERY tight right turn trying to avoid some big rocks EXACTLY where you wanted to place your front wheel and strewn with rounded river boulders like ball bearings to catch you out AND THEY DID. More Marks lost grrrrrrrrrrrrrrrr.
A very enjoyable trial smoothly organised and excellently laid out and executed. The only reason I lost those 5 marks was down to lack of talent on my part. Must do better. Reminds me of my school days
Looking forward to the next trial wherever it may be and another chance to shout at myself lol. Thanks to the Aqueduct classic team for giving me so much enjoyment along with all the observers who are the cherry on the cake. Thank you one and all. One last thing nice to see Geoff has finally found his purpose in life he he.
Rob Sloggett – Twinshock / Clubman
Last month I gave the Majesty a run after its being sat around for 12 months so this month was a chance to get the Bultaco out. The last time, the exhaust had exploded so this was the first outing with it all repacked, sealed up and running with the clubfoot. Both bokes have very different characteristics but I have to say that the Bultaco is my secret favourite!
A final leisurely ride on Clubman's before jumping back up to inters next month and apart from the 6 silly dabs it has been really enjoyable riding the clubman route. It has allowed me to work on two areas of weakness I wanted to target but I am sure it will got to pot in October!
Sections 5, 6 and 7 make up my write up this month all for different reasons. Starting with Sec 5, I was really expecting this one to take more marks off of me. It had my weakness which is a cambered left hand turn and half way up the bank after the turn you hit a root step which if you got it wrong would either bring you to a stop on the front wheel or spin out the rear so a good confident attack was needed. Knowing that if I struggled on the camber I would be be late on the power this had all of the markings of a mark taker. A single dab on the first lap as a steady after the step following a good secure turn on the camber set my head up for three following cleans. Could have been much worse if I let it get to me.
Section 6, at the far end of the venue was a corker. Hearing the green route was a bit of a tasty one, I was happy that I was on clubman's but even looking at the scores, with this route taking an average 3 marks per rider it had the potential to trip you up. A simple entry into the section led you towards a rock slab with a left to right camber and triangular in shape o you were not hitting it square. The wrong speed or line, especially for the early riders were guaranteed to cause the rear to spin or slide away. Once again a single dab on the first lap built my confidence for other 3 laps to run as cleans. The rest of the section in the early laps had enough loose rocks to tickle the front wheel if you you not careful and I suspect a few marks were lost on the first few laps as a result of these.
Section 7 was an interesting one as it presented multiple routes on the first element. As you came into the section you dropped into the stream the had a sweeping left turn within the banks of the stream to then turn right and up a bank. You could either run in the centre of the stream bed with a more acute line to the bank or run your front wheel around the bank edge in front of you, closing the initial turn but giving you a straighter line at the bank. I have never really adopted this technique so thought the event was a good chance to practice that line and technique. Once again a single dab from a loose rock that caught me out and 3 further cleans set me up nicely for the day. What was interesting about this section when looking at the results was that the average clubman loss was 3.8 but specifically in the Modern Mono's it was 5.4 so something about it did not favour the modern bikes over the older steeds?
All in all a fantastic days competition with the observers, as always being thanked on the last lap for taking their time out.
Our next event is due to be held on Sunday 10th October where we will be returning to Pen Y Graig Quarry.
Before we move into the usual stats, we have to close by once again saying a huge thankyou to the club team for all of the effort they put in to make this happen, the observers for still taking the time to support and the land owner as always.
Top Places
Pre 65
Expert – None
Intermediate – Keith Gardner, BSA (6); Keith Wells, BSA (10); Mark Newman, BSA (12)
Clubman – Steve Walker, Francis Barnett (3); Keith Lloyd, BSA (26); Henry Lewis, Triumph (40)
Novice – Paul Beswick, BSA (5); Kevin O'Toole, AJS (37)
Twinshock
Expert – Jim Williams, Honda (33); Jack Lycett, Honda (41); Steve Williams, Honda (78)
Intermediate – Jed Bownes, Fantic (50); Alex Barrie, Honda (69)
Clubman – Rob Sloggett, Bultaco (6); Owain Charles, Majesty (7); Darren Riley, Bultaco (10)
Novice – Alan Hochkiss, Majesty (27); Joel Riley, Yamaha (52)
Air Cooled Mono
Expert – Terry Musgrave, Aprilia (58)
Intermediate – David Matthews, Yamaha (12); Paul Cartwright; Gas Gas (22); James Mylett, Honda (24)
Clubman – None
Novice – None
Modern Mono
Expert – Mark Diggle, TRS (53)
Intermediate – Tony McKenzie, TRS (5); Ade Robinson, Gas Gas (8); Ad Gray, Gas Gas (11)
Clubman – Ken Williams, Beta (8); Gary Jones; Beta (10); Martin Howard, Beta (10)
Novice – George Jones, Beta (9); Steve Harding, Gas Gas (21); Simon Davies, Sherco (26)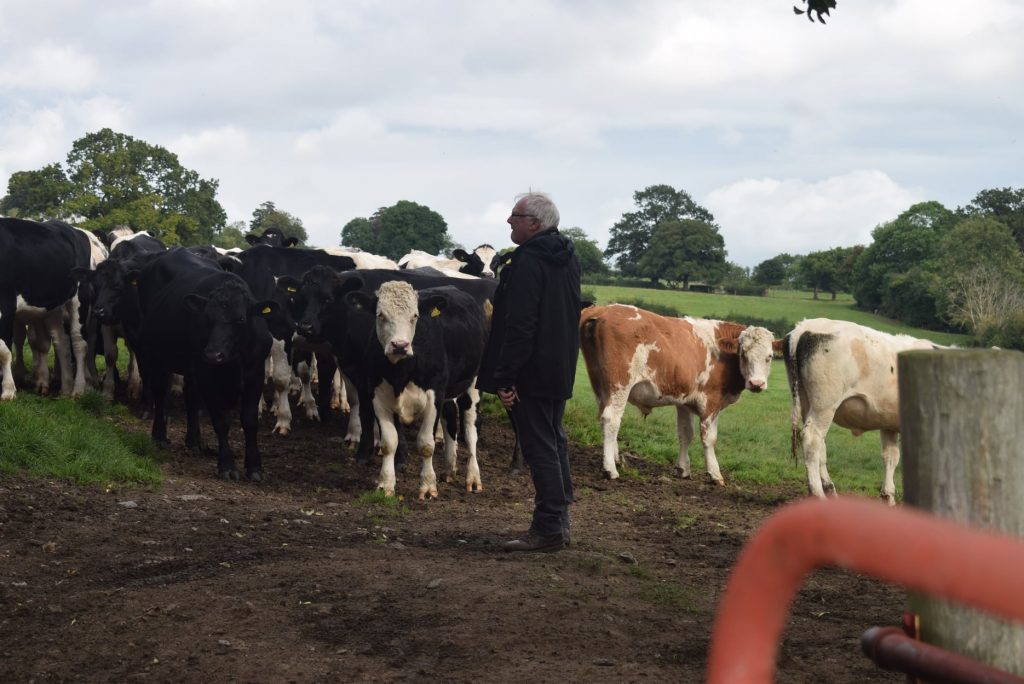 Observer List
1 – Terry
2 – Russ
3 – Suz
4 – Mark
5 – Dave
6 – Gordon
7 – Paul
8 – Izzy
9 – John
10 – Annette
Stats
Bikes Classes
Pre 65 – 23
Twinshock – 13
Air Cooled Mono – 7
Modern Mono – 26
Route Classes
Expert – 7
Intermediate – 31
Clubman – 20
Novice – 11
Bikes
Pre 65
AJS – 1
BSA – 9
DOT – 1
Francis Barnett – 1
James – 1
Matchless – 1
Triumph – 7
Villiers – 2
Twinshock
Bultaco – 3
Fantic – 2
Honda – 4
Majesty – 2
Ossa – 1
Yamaha – 1
Air Cooled Mono
Aprilia – 2
Fantic – 2
Gas Gas – 2
Honda – 2
Yamaha – 1
Air Cooled Mono
Beta – 8
Gas Gas – 6
Honda / Montesa – 4
Sherco – 3
TRS – 4
Vertigo – 1