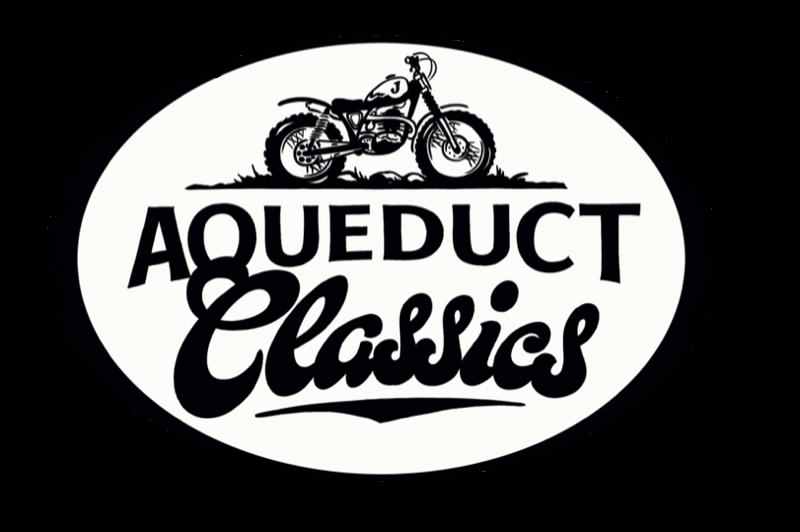 Event report by Rob Sloggett, Ian Emery and Paul Owen
When 82 bikes turn up to the first event of the season with some riders travelling a couple of hours to get to the start you know you are onto a good thing as a club. Maybe it was partly down to the return to Nant Mawr after a four year period or the tightness of the 2017 Championship setting people up for an early battle. It could even be the fact that it had been 35 days since most people had been able to get their hands on one of Chris De Burgers breakfast rolls, either way it was a great start to the year.
Unfortunately due to a shoulder injury, I was unable to ride and waking up Sunday morning I could not even move my arm enough to drive to observe so this months report is kindly provided by Paul Owen and Ian Emery. The usual thanks go out to all of the organisers, helpers, observers and the land owner for making such a great event and start to 2018 possible. I am sure it will not be another 4 years until we are back!
Paul Owen – Intermediate (Pre 65)
It was a cold chilly day with over 80 riders turning up for round 1 of the Championship. Set inside the dished shaped quarry, there were 10 sections running around from left to right, 5 sections in the cold damp tree lined slippy greasy clay and mud and 5 sections in the open sun soaked rocky sections. Normally I do a report on my 2 best sections but this time I will do my 2 worse sections. I was riding my new twinshock bantam (as I normally ride a rigid) so the excuse book was already out for the challenging green route.
Section 2 was a slight incline up a muddy and clay start gate. Between the bank and tree and onto some slippy roots that caught me out on lap 1. Then we dropped down into a bomb hole and some more slippy roots to some moss covered rocks and a tight right turn to a steep slippy bank to the exit gate.
Section 3 was the downfall of many riders, as you came out of section 2 and your tyres were still deep in mud. The start gate was 2 metres before an off camber wet slippy bank with a immediate right turn down a slope. If you touched the brakes you would be down and into a very large dirty brown deep puddle and with a slight right turn you then droped out to the exit gate. To be honest, it was rather comical watching almost every rider just trying to stay on . Even the observer took a big 5 as he tried to put the flags back on place!
With plenty of laughter and lits of banta it made for a great start to the season
Ian Emery – Intermediate (Air Cooled Mono)
Section 1: Always nice to get the first section out of the way and this one looked a lot more tricky than it actually proved to be. A slippy start dropping into a watery ditch with a right turn and root covered 18ins step to deal with. This was followed by a drop back into the ditch, crossing to the far side for a 180 turn back across and then a 12ft climb up the far bank to make a 180 swooping turn around a tree and back down to the ditch where a tight 90 left led to the ends. Needed full concentration but cleanable.
Section 2: Another slippery lead-in to the in cards to then thread your way between two pairs of trees with mossy rocks and exposed roots catching a few, followed by a gentle sump with a wide exposed root which caught me for a dab twice as the back kicked out. Next was a 90 right over some awkwardly placed rocks to a 5ft climb with no real run-up. Exposed roots on this climb caused many to lose marks as grip disappeared and momentum was lost.
Section 3: This was a tricky one! A slippy climb again with no real run-up with a slight L to R camber drawing you towards a tree on your right which you had to pass left before a 90 right steeply down a gripless embankment towards a very uninviting muddy pond which had to be crossed before climbing the far bank and down the the ends. The descent had little grip and both wheels were sliding sideways with the camber as I battled in vain to stay feet up. I did escape a cold bath though but I saw others that didn't.
Section 4: Began with a slippy climb and right turn, to a rock step on the turn, to then pass top-side of two trees with the camber and the exposed roots (again!) making it hard to stay on line down to the end cards.
Section 5: This began with a climb which threaded its way up the hill, in and out of trees and over rocks, over a fallen branch, and even more slippy roots! A 180 turn at the top led to a snaking descent around various footrest snagging rocks before a left to the ends.
Section 6: Slippy roots replaced by dry rocks from now on. This section dropped from the edge of the quarry wall down to a 180 left through water to then meander in between various jumbo rocks climbing back to the quarry wall, gently to the right and down and to the end cards.
Section 7: This began with a twisty climb over several rock steps to the edge of the next quarry wall and was followed by a twisty descent back down. Fairly straight forward unless you caught some of the rock steps on the wrong line which proved costly for some.
Section 8: A short section with a sting in the tail. A traverse across loose rocks to then make a 90 right across a nasty jumble of bigger rocks with several choices of line. Keeping to the left gave a flatter route but rocks either side threatened to grab a footrest, whereas a foot to the right meant lifting the front wheel to ride over a bigger rock which also gave a better line to the next pair of flags leading to a gentle left and out. What made the section even more interesting was in this tricky middle bit there was a rock about 10ins cubic which seemed to be in a different place every lap and needed a quick decision each time whether to avoid it or just ride over it.
Section 9: Began with a gentle climb with a rock step with another right turn over several bigger rocks which were tricky to get over without the odd dab. Again picking the right line was crucial here to escaping clean or needing a steadying dab to get through.
Section 10: Back to wet and slippy. An immediate short climb followed by a right led to a sweeping right turn which was a little like riding around a rocky basin with the mossy rocks all randomly placed to prevent any easy line from being chosen. My only clean was by taking a wide line and riding up and over all the rocks in my path whilst trying not to let the fear of the front nose-diving in the gaps in between put me off. Once round this basin the final rocks led you to the left but the flags were placed so you had to steer out of this natural line, over another rock, then left to the out cards. A great section taking marks of most.
All in all, some really good varied sections making full use of the terrain and a credit to the clerk of the course and organisers.
Dont forget that Round two of Aqueduct Classics Championship will take place on Feb4 th at Nant Ucha Farm Garth ( aka Kynastons ) LL20 7YH Start 1100 hrs.
It will be signed from A483 Ruabon roundabout onto the A539 Llangollen Rd.
As usual, we will have four routes, Expert, Intermediate, Clubman, Sportsman/Novice/Beginer and all  classes accommodated (ie Pre 65, Twinshock, Air Cooled Mono, Modern Mono). Whatever you've got if it rides, bring it along and have a go !!!! Hot food available all day and non members are welcome to join us.
Top Places:
Pre 65 Expert:James Francis, BSA (11); Kev Ellis, BSA (57); Vernon Roberts, BSA (61)
Pre 65 Intermediate: Phil Alderman, BSA (11); Phil Clarkson, BSA (12); Paul Owen, BSA (17)
Pre 65 Clubman: Stephen Smith, Triumph (11); Roger Smith, BSA (23); Graham Miller, Triumph (37)
Pre 65 Beginner:Alec Roberts, BSA (18)
Twinshock Expert:Matt Spink, Aprilla (21); Ian Jones, Fantic (44); Julian Price, Fantic (49)
Twinshock Intermediate:Jim Williams, SWM (5); Paul Cook, SWM (8); Stephen Knight, Fantic (9)
Twinshock Clubman: Keith Jones, Yamaha (17); Phil Jones, Yamaha (25); John Sowden, Honda (37)
Twinshock Beginner: Bryan Devereux, Yamaha (2); Ken Powell, Yamaha (45)
AC Mono Expert: Steve Bird, Yamaha (3); Dean Devereux, Yamaha (12); Terry Musgrave, Beta (65)
AC Mono Intermediate:Gordon Wilson, Honda (17); Ian Emery, Yamaha (19); Paul Cartwright, Gas Gas (27)
AC Mono Clubman: Andy Steele, Yamaha (30)
AC Mono Beginner: Pete Thomas, Fantic (27); David Evans, Fantic (29)
Modern Mono Expert: Dan Williams, Montesa (31); Declan Marsden, Gas Gas (53)
Modern Mono Intermediate:Paul Hempkins, Beta (6); Dave Lovell, Montesa (8); Spencer Bradley, Gas Gas (40)
Modern Mono Clubman: Steve Walker, Sherco (16); Kevin Williams, Gas Gas (18); Ken Williams, Montesa (20)
Modern Mono Beginners: Michael Wilding, Beta (9)
Observers:
Sec 1 – Geoff
Sec 2 – Roger
Sec 3 – Gordon
Sec 4 – Annette
Sec 5 – Harry
Sec 6 – Dave
Sec 7 – Russ
Sec 8 – Mark
Sec 9 – Jan
Sec 10 – Chris
Bike Stats:
Pre 65 – 21
Twinshock – 27
A/C Mono – 15
Modern Mono – 19
Total = 82
Classes
Expert – 15
Intermediate – 39
Clubman – 21
Beginner – 7
Bikes
Pre 65:
Arial – 1
BSA – 11
James – 1
Jawa – 1
Triumph – 7
Twinshock:
Aprilla – 2
Armstrong – 1
Bultaco – 2
Fantic – 8
Honda – 4
Montesa – 1
SWM – 3
Yamaha TY – 6
Aircooled Mono:
Aprilla – 2
Beta – 2
Fantic – 3
GasGas – 1
Honda – 2
JMC – 1
Yamaha – 4
Modern Mono:
Beta – 7
GasGas – 4
Honda – 1
Montesa – 5
Sherco – 1